The Official Site of the Orange Drag Strip Reunion
The 2014 Drag Strip Reunion
Nostalgia Drag Races and Car Show/Swap Meet
September 6th at Fitchburg Airport
---
See our booth at The Early V8 swap in Fitchburg April 27th
Swap Meet/Vendor Info & Registration
---
---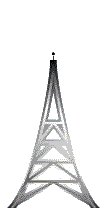 Follow our Fanpage on Facebook
---
General Outline of the Show
Show Date: Saturday September 6th
Gates open at 7AM for racers and vendors, 8AM for show cars, 8:30 for Spectators
Admission: $15 per person, kids under 14 $5, 8 & under free (with paid adult, limit of 2)
There is no additional cost to bring in a show car/bike, static display or cackle fest race car
$15 per head and that's it
Plenty of free on site parking
There is an additional cost of $35 to race Click here for racing info
Vendor spaces $40 (vendors must pre-register, Click Here)
Quality food and soft drinks will be available on site for breakfast and lunch
Folding chairs and shade tents are welcome
Notice: Stake your tents well, YOU are liable for injuries or damages caused by your stuff
Folks leave your pets home, I'm sorry but that includes all size, shape and type dog except assist K9's
While we're talking about things to leave home, that would also include alcohol, pot and profanity
Questions? info@DragReunion.com
Fitchburg airport is located about two miles off Route 2
GPS/Google Maps address: Cobbler Drive Fitchburg MA 01420
Car Show
Everyone is invited to partake in this portion of the event, all cars, trucks and motorcycles dating from pre-74 are welcome
As always, there is no registration or additional fee for showing your vehicle, just show up, pay the standard gate fee and your in
What can show? Basically anything from the late 1800's-1973 is welcome.
From fully restored to rusty original, stock or all out race cars, black primer to show paint, Brass era to Muscle car, its all good!
Need parking for a tow rig and trailer? No problem.
Shade tents and folding chairs are okay
Notice: Stake your tents well, YOU are liable for injuries or damages caused by your stuff
We ask again that everyone pick up after themselves and leave the show area clean and quietly
Please take note: No Booze folks. The town of Fitchburg has an open container law and the show is on municipal land. Drinking at the show is a violation of town law, so let's play it cool and be safe... We all want to have the show again
Car Club Pavilions
To reserve a space on the show field for your car club to park, the following simple criteria needs to be met:
At least 8 club vehicles must attend, they need to arrive as a group, the club standard (name/logo) must be prominently displayed and members should be available to interact with the general show going public.
The Strokers Club is a great example.
They setup a large tent with their club name on it, the club dragster was displayed in front and they had members available and ready to answer any and all questions. They are always very social and professional.
If your car club wants to set-up in a similar way, I'll be happy to provide the area.
To reserve a club space just contact me in advance with the specifics and we'll work out the details. info@DragReunion.com
Price of admission still applies: $15 per head
---
Show Accommodations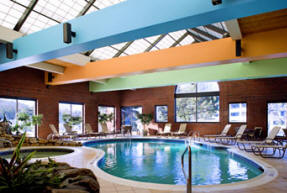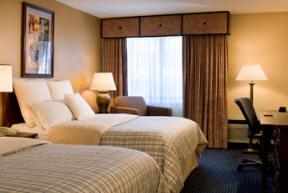 The Hilton DoubleTree in Leominster
This is official hotel of the Drag Reunion and where the crew stays!
The hotel is very nice and located only about one mile from the show
They offer a full restaurant, bar, pool plus other fine amenities
To book your room and get the show discount rate
Call the front desk at 978-534-9000 and ask for the Drag Reunion rate
The DoubleTree is located at 99 Erdman Way, Leominster MA 01453
---
---
This page updated: 4/06/14