The Official Site of the Orange Drag Strip Reunion
The Orange Drag Strip Reunion
Nostalgia Drag Races and Car Show/Swap Meet
The 5th Annual Drag Reunion Scheduled for Sept 6 2014 has been Cancelled
So what happened? Here's the short version:
Fitchburg airport voted yes to hold the 2014 event, they like the reunion and want to keep it in Fitchburg. After the vote they applied to the FAA and DOT for the necessary permits, then the problems start. As it turns out Fitchburg is in the first stages of completely rebuilding and extending their main runway. To do this requires the total use the secondary runway, the one the reunion also uses. In order to do that the Mass DOT is upgrading the secondary runway to meet the needs of the daily air traffic. So with them spending the time and money to do those upgrades for aeronautical use, the agencies see racing on the surface as being in conflict with the main propose of their objective. So the airport's request was turned down until the project is completed.
The airport felt the show could happen before the work started, but as it turns out that I'm being told isn't the case.
At this time we don't know the exact project completion date, but hopefully it will be finished in time for next years show. If that isn't the case I will try to seek out an alternative site.
In any case, its just too late this year to regroup, so I have no choice but to postpone Reunion #5.
If you had registered for racing or vending, your monies have been refunded
The proposed show date for 2015: Saturday Sept 12
---
---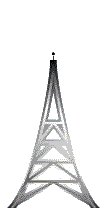 Follow our Fanpage on Facebook
---
---
This page updated: 4/25/14